Welcome
In today's society, people make "on the spot" judgments based on the way you carry yourself, behave, dress, and communicate.  In fact, according to a 2002 USA Today article, "It takes only three to five seconds to make a first impression."  Once first impressions are made, they are typically cemented in the minds of those who make them.  That is why it is crucial to understand the impressions you're making and how to behave in any situation.
"Etiquette should not be an OPTION...It should be your PRIORITY"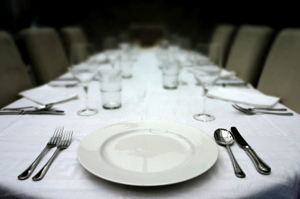 Etiquette skills, or lack thereof, could mean the difference in a promotion, important invitation, or new friend.  It can also cause public humiliation and embarrassment for everyone involved.  Don't take a chance; ensure your success at Ladi Vee's Etiquette and Consulting (LVEC).  We will provide you, your organization, students, fashion team, and children the education, tools, and training needed to understand good manners and the impact it makes in your overall SUCCESS!
Knowing proper etiquette will help you comfortably interact in all situations and earn respect from everyone you meet.  Whether you are dining out with friends or attending a business meeting, you'll be sure to impress with style and grace if you know and apply the rules of LVEC.


LVEC SPECIALIZES IN ALL AREAS OF ETIQUETTE TRAINING, SEMINARS, FASHION PRODUCTION AND SPECIAL EVENTS.
Mission # 1 – To promote an environment of displaying good manners by providing education, tools and training that reference values and demonstrates the importance of having self-confidence, respect, poise, grace and achieving success.
Our existence is not worth existing,
unless your existence impact other lives.
--Vanessa Riley Harris
---
Our Founder, Vanessa Riley Harris
Vanessa Riley Harris is a native of Dothan, AL.  She  is a graduate of Dothan High School and a graduate of Wendy Ward Charm School, where she discovered a passion and acumen for  modeling and the fine art of etiquette. Learn more.
Our Services
Ladi Vee's Etiquette and Consulting (LVEC) provides extraordinary services in the following areas of expertise:
Etiquette Training
Seminars
Fashion Production
Special Events